If you are just looking for a new family member and have every intention of spaying or neutering your dog to prevent unwanted pregnancies then "Limited" is for you. Your dog can be registered with the American Kennel Club (AKC). The puppy is eligible for some show events; if you decide you want to show your dog. It does mean that any offspring of a dog with "Limited" AKC is not eligible for American Kennel Club Registration.
"Full" AKC is just like it sounds. The puppy/dog is eligible for all AKC Breed show events. Its offspring can be registered with the AKC when it is bred with another dog of the same breed that is also registered with "Full" American Kennel Club Registration. You will need to ask the AKC breeder if they offer Full registration.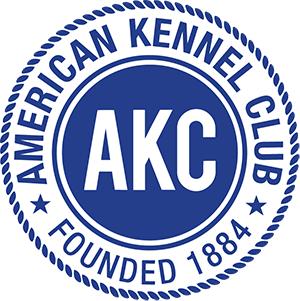 Our puppies are strictly pet only.
As stated in the AKC registration papers and legal agreement written by our attorney.
Once we find out one of our puppies has been bred, the adopter is liable for $2,000 per puppy whelped, all our court costs, and forfeits the ownership of the puppy, where we will take the puppy back.
Is there a fee to register my doggie with AKC?
Yes. AKC charges a fee to register your dog with them. This fee is not associated with us.
The fee can range from $30 to $120. Depending on which plan you proceed with and if there are any late fees.