Learn About Husky Palace
Q: Explain a little bit more about yourself.
A: We are two families (2 generations) that have come together to breed high-quality Siberian Huskies since 2005 and Dobermans since 2010. We have dedicated our lives to the well-being of our dogs. We have a strict process for adding new members to our pack. Additionally, we are strict on who adopts our babies. Since we want the best homes for our children.
Q: How did you get into breeding?
A: Our dogs are a 24/7, 365 days a year passion. When you care this much about the well-being of dogs, the decision to dedicate our lives to breeding was not a hard one. Our lives revolve around providing care for our dogs and puppies, and we wouldn't have it any other way. We started breeding since our family member was breeding and he was always traveling. We took care of them. The rest is history.
Q: What makes your breeding program special?
A: We believe in breeding for the betterment of the breed & in producing the best dogs we can. We make every effort to stay current on breed issues & we do our best to breed the happiest, healthiest dogs possible. We consult with our vets & read FDA articles to achieve this. We are always available to answer questions. In addition, Husky Palace has been recognized as an excellent breeder numerous times.
Q: How long have you been breeding?
A: We have been breeding Siberian Huskies since 2005 and Doberman Pinschers since 2010.
Q: Do you guys require an appointment to see the puppies?
A: Yes, Husky/Doberman Palace does require you to make an appointment. No walk-ins. The first step is filling out the questionnaire and being approved. Once approved, we may schedule an appointment.
Anderon, SC: We are available from Monday to Saturday. We are not available on Sundays.
Sanford, NC: We are available every day of the week.
Q: Does the processing fee goes towards the adoption fee?
A: The processing fee for our Doberman Pinschers and Siberian Huskies does go towards the adoption fee. The processing fee is always non-refundable.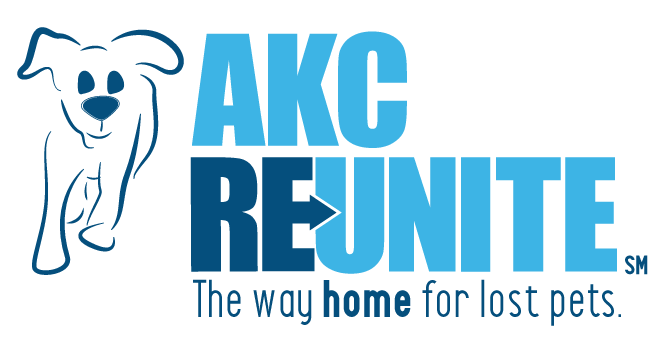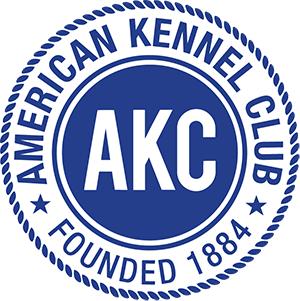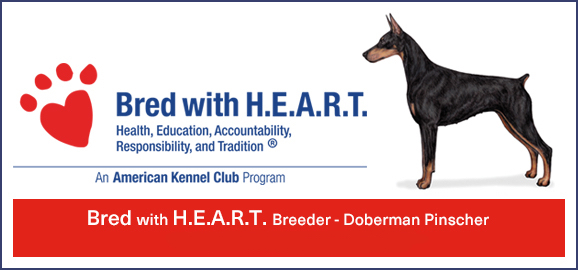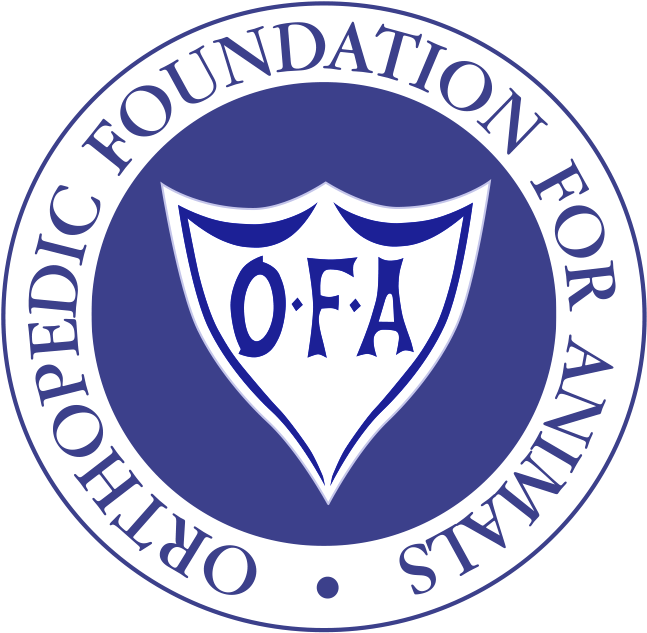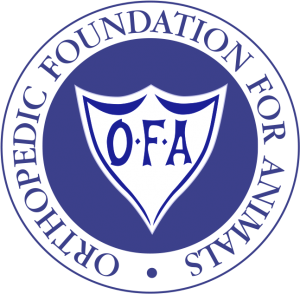 Q: Have your Siberian Husky and Doberman Pinscher puppies received any vaccinations?
A: Our puppies are up to date with their puppy shots and dewormings. We provide a health record showing proof they have been vaccinated and wormed.
Q: What is a microchip and does your pups come with one?
A: A microchip implant is for permanent identification in case your puppy is ever lost. It does not hurt the puppy; it's like getting a shot. The microchip will be located in the muscle between the shoulder blades of your puppy.
If your puppy was ever lost and found by a Humane Society, animal control, breeder, or rescue the puppy would be scanned. Then using Pet Microchip Lookup you would be notified of where your puppy is located.
All of our dogs and puppies are microchipped. We want to ensure that if you lose you fur-member you have a high chance of getting her/him back.
We use AKC Reunite prepaid microchips. AKC Reunite does not have annual fees like other companies. Additionally, we pay for the installation fee. Therefore you do not have to pay anything in regards to the microchip. All you have to do is update the contact information. Since at the moment, the puppy is registered under our name, our address, and our phone number.
Q: Can I pay the full amount by credit or debit?
A: We do not allow families to pay with a credit/debit card for the remaining balance. Since we have dealt with a lot of issues (stolen cards and fraud).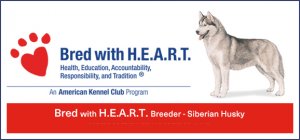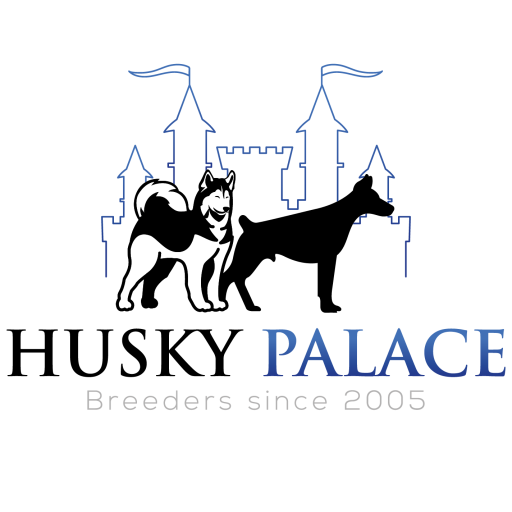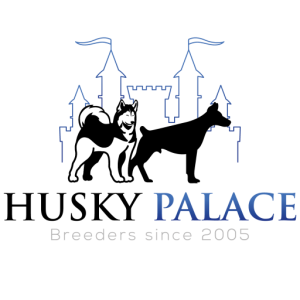 Q: Are you a commercial dog breeder?
A: No, we are not commercial breeders and refuse to become one. In order to become a commercial breeder, you must have at least 30 breeding dogs. Being a commercial breeder is just a "fancier" way of being a puppy mill. These breeders will be checked once by the animal control every year. Commercial breeders are establishments of large-scale facilities where dogs are confined in extremely small kennels with little to no exercise or positive human contact. The purpose of a commercial breeder (puppy mill) is to sell the pups for profit through retail pet stores or/and brokers.
Check out Save Them All to learn about how the dogs and puppies are found at these commercial breeder/puppy mills/LLC.
Q: Do you guys offer stud services?
A: No, we do not offer any stud services. We personally do not like stud services. Since one is not aware of what the other dog can have. They might have STIs. Yes, STIs are a real part of a dog's life. Or what if the other dog has fleas. Or what if they have any other health concerns. Too many what ifs to breed a dog. We only breed our females with our males.
Q: Would you take back a dog if I could no longer keep the dog for whatever reason?
A: Of course! One of the paragraphs in our guarantee is regarding returns. The adopter, you, must return the puppy to us, Husky Palace, if you no longer can care for the pup for whatever reason, no exceptions. Any Husky Palace or Doberman Palace pup is always welcome back. We will find the pup/dog a new caring home where the new parents must have had a Siberian Husky or Doberman Pinscher before or at the moment.
FAQs For Our Siberian Huskies
Q: What is the difference between a standard, plush, and wooly coat Siberian Husky?
A: Maintenance of coats vary by length, so be sure if you want a wooly coated Siberian Husky that you are willing to keep up with it.
A standard coat Siberian Husky is when her/his outer guard hair is between 1 inch to an inch and half in length. Their fur seems to look flat and thin.
The plush coat is between the standard and wooly coat. Not flat nor fluffy. Just in the middle. The length of their outer guard coat hairs tends to between an inch and a half to 2 inches.
The wooly coat simply means a slightly longer, thicker, much fluffier coat than the average coat for a Siberian Husky. Their outer guard hairs are longer than 2 inches.
Q: Are Huskies good with children?
A: Yes! Siberian Huskies are excellent with children. :)
Q: Do you sell Mini Siberian Huskies or Merle Siberian Huskies?
A:  There is no such thing as a miniature Siberian Huskies or Merle Siberian Huskies. Thus we do not breed them. If a "breeder" is stating they are selling you a miniature Siberian husky than they are selling you a mix breed or an unhealthy pup or selling you a pup around 4 to 5 weeks old. If a "breeder" is trying to sell "Merle Siberian Huskies" then they are selling a mix Siberian Husky.
The following is what the Siberian Husky Club of America states about Merle Siberian Huskies:
The SHCA strongly believes that merle patterning is NOT genetically possible in a purebred Siberian Husky, and is only possible due to impure breeding. As such, the Siberian Husky Club of America, Inc. strongly discourages anyone from purchasing a merle Siberian Husky.
The following is what the Siberian Husky Club of America states about Miniature Siberian Huskies:
Miniature Siberian Huskies are not a breed or variety of Siberian Huskies and as such are not recognized by the SHCA or the AKC. The SHCA and its members strive to protect and promote the working abilities of the breed as described in the official AKC breed standard which states: "Height: Dogs, 21 to 23 1/2 inches at the withers, Bitches: 20 to 22 inches at the withers". The SHCA and AKC recognize that this height requirement depicts a functional working sled dog which can still perform its original purpose for which the breed was developed. Any significant deviation from these height requirements cannot function as a proper working sled dog and thus cannot be deemed a correct Siberian Husky.
For those who prefer a small breed dog, please consider one of the smaller AKC recognized breeds.
FAQS For Our Doberman Pinschers
Q: Do you offer ear cropping?
A:  We do not anymore. Since the vets near us no longer offer this service and those who do are not trustworthy with this delicate procedure. We do have a list of vets we recommend. :)
Q: Do the ears stand up right away after ear cropping?
A: Not for the Doberman Pinscher breed. You have to proceed with ear taping. This can take a month to a year. The duration of ear taping depends on the type of ear crop and how consistent you are with the taping. For example, show crop takes longer for the ears to stand. The taping can be done by you or a veterinarian who does ear cropping. You can learn how to ear tape your Doberman's ears by looking at YouTube videos. There are different methods to tape your Doberman's ears.
Q: When can I bathe my Doberman after ear cropping?
A: Bathe your puppy anytime as long as the ears do not get wet.
Q: My pup sleeps a lot after surgery, is that normal?
A: Yes. As humans sleep a lot after surgery so does dogs.
Q: Are Dobermans good with children?
A: Yes! Doberman Pinschers are excellent with children. :)
You can check out our Blog to obtain more information, other FAQs, and much more. 
If you have any other questions please do not hesitate to contact us.