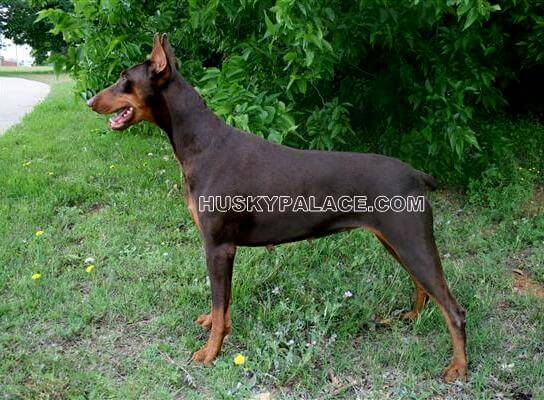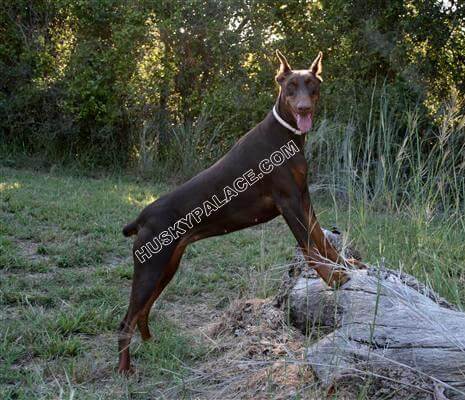 Katniss weighs: 90 lbs
Katniss height: 24 inches
European: Yes
Champion Bloodlines: Yes
Pedigree: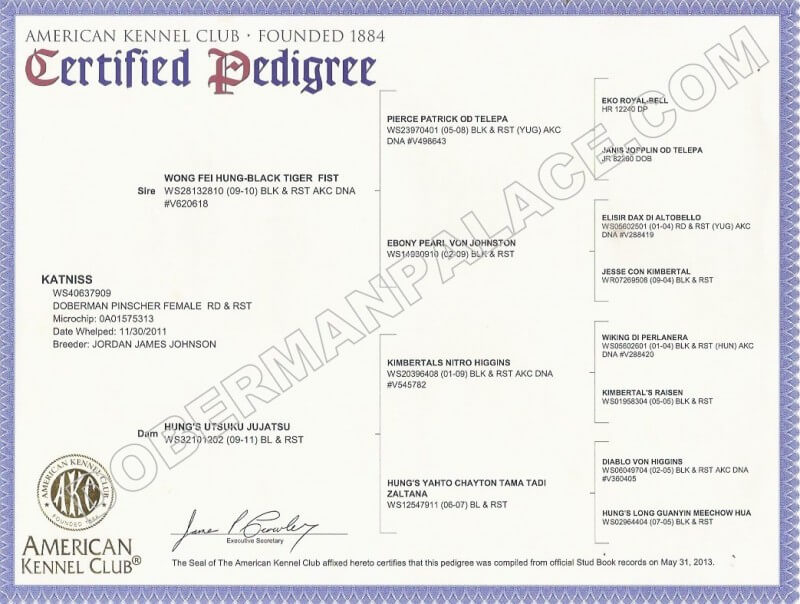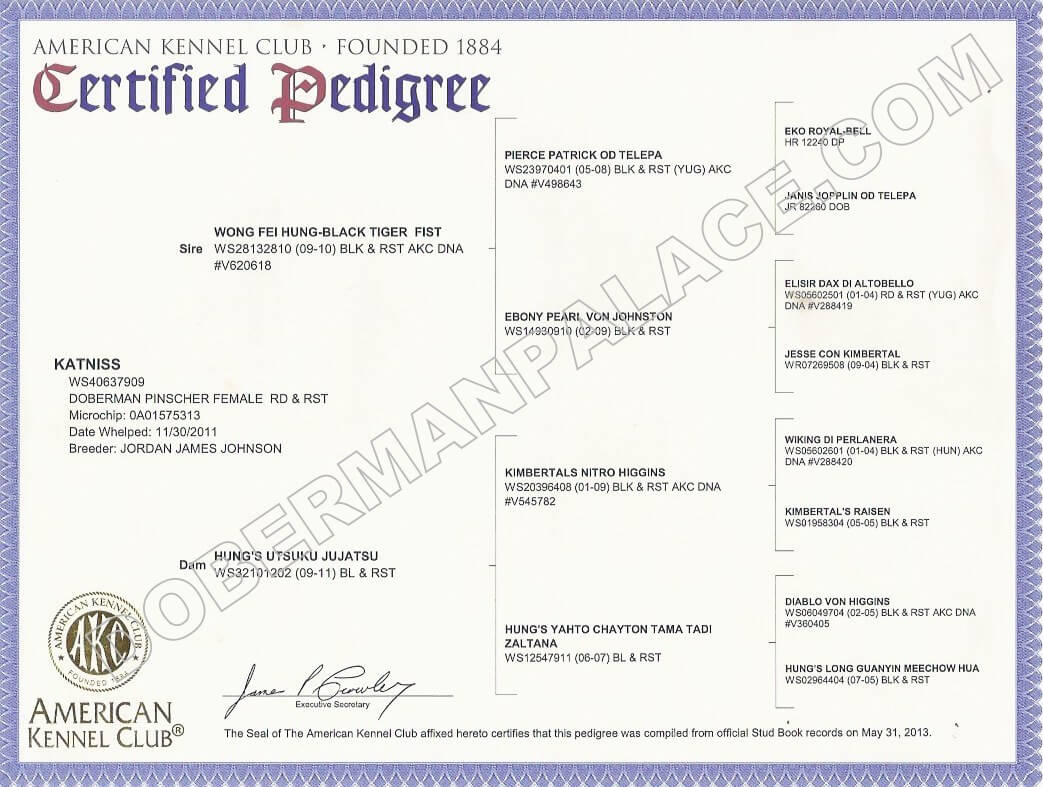 Champion Information:
Katniss champions starts in the 2nd Generation

Sire side: starts in 2nd Generation with Katniss' Grandfather Pierce Patrick Od Telpa. He is a Multi. CH.

Has 62 Champions throughout Katniss' 6th Generations.
Consisting Champions, Multi. CH, and Int. CH.

Dam side: starts in 3rd Generation with Katniss' Great Grandfather Wiking Di. Perlanera. He is an International CH.

Has 30 Champions throughout Katniss' 6th Generations.
Consisting of Champions, Multi. CH, and International CH.

In total Katniss' has about 92 Champions throughout 6 generations

Important Champions/bloodlines in Katniss' pedigree

Kimbertal blood lines
Altobello blood lines
Pierce Patrick Od Telpa
Thanks to PedigreeDatabase.com for this information!
Health Exams Certificates: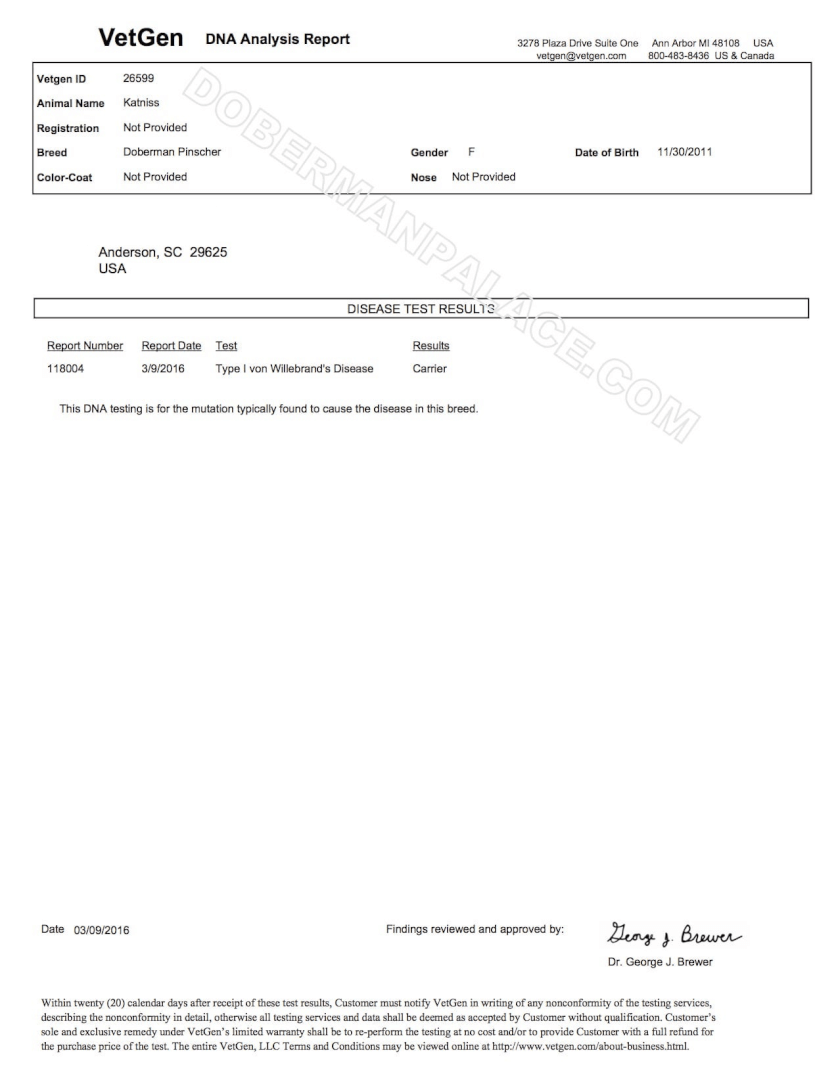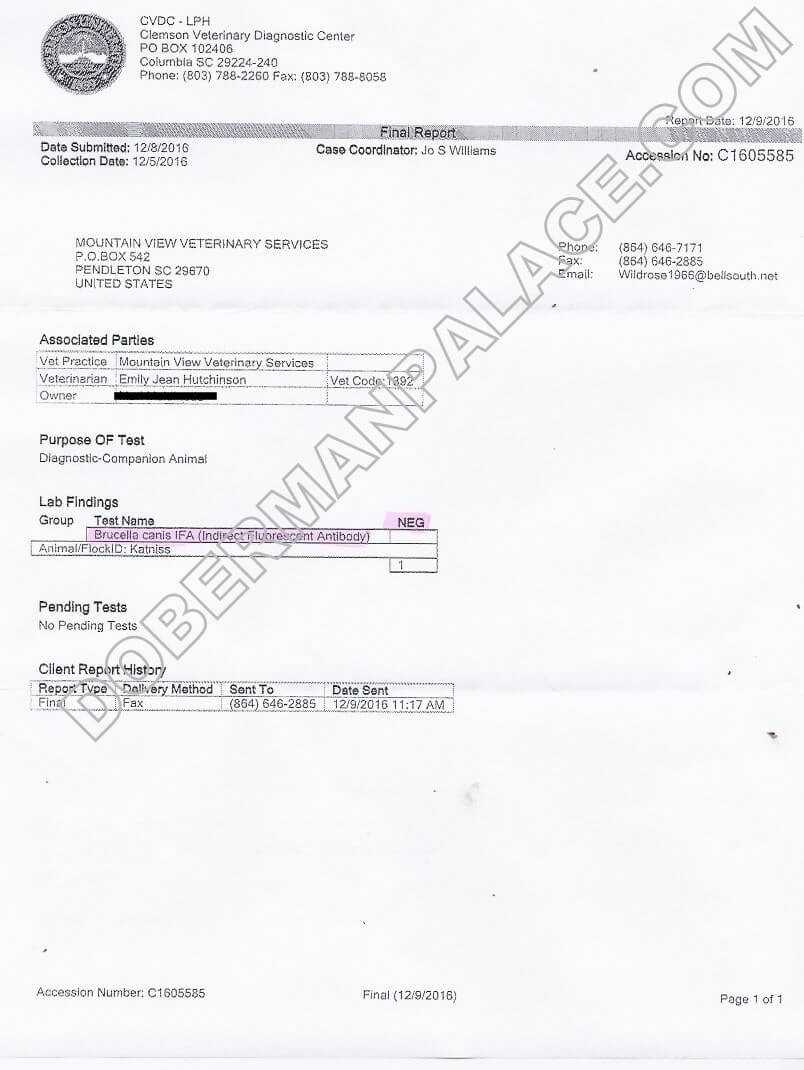 Health Exams Results:
vWD: Carrier
Brucella Canis IFA: Negative
DCM: Clear
Temperament:
Obedient
Alert
Active
Loyal
Intelligent
Gentle
Friendly
Affectionate
Playful
Quick
The requirement to buy a puppy from us is having knowledge about the breed and also read the pages under the Resources tab of "Before Buying a Puppy from Us".
Q: What is the difference between limited and Full AKC registration?
A: Limited Registration means pet only. Thus you can not use the pup/dog for breeding (offspring of a dog with "Limited" AKC is not eligible for AKC Registration). Your Doberman Pinscher dog can still be registered with the AKC (American Kennel Club). The puppy is still eligible for some show events if you decide you want to show your dog.
"Full" AKC is just like it sounds, the puppy/dog is eligible for all AKC Breed show events and its offspring can be registered with the AKC when it is bred with another dog of the same breed that is also registered with "Full" AKC reg. For Full registration, you must fill out the Full AKC application Once you fill the application out and you are approved you will have to pay the Full AKC Fee.
"Everyone thinks they have the best dog. And none of them are wrong" – W.R. Purche