Shakira – Red Siberian Husky
Reason for Rehoming?: She has retired from breeding.

Training? House-trained and crate trained. Knows how to use a doggie door.

Does she get along with children?: Yes.

Does she get along with cats?: We do not have any cats. Therefore we are unsure how she will interact with one.

More info?: She has the traditional Siberian Husky energy.

She will sometimes play with other doggies. Other times, she likes to sit back and relax. Therefore not too playful.

She is an alpha female. Therefore can not go to a family that has an alpha female.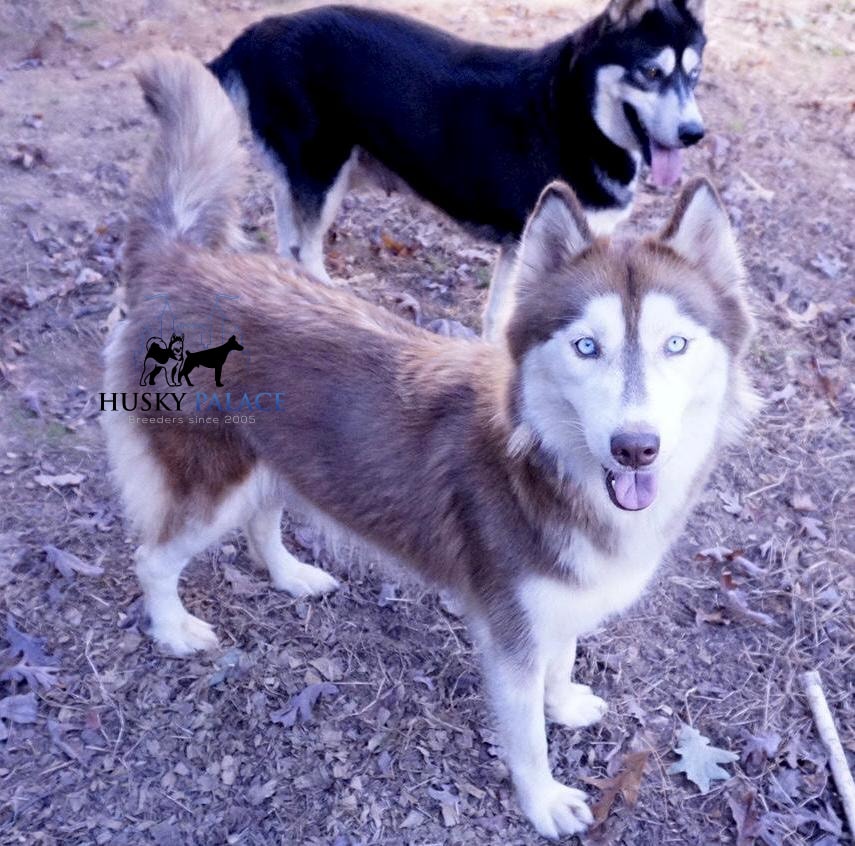 Here are photos of our red Siberian husky puppy, Shakira. You can see photos of her when she was a few days old to the most recent pics. We hope you guys enjoy these cute puppies' pictures.
Get the Full Experience:
You may click on a photo for an enlarged version. You can also share the Siberian Husky photos on your social media! Don't forget to tag us. Our Social media name is @huskypalace