*Video coming soon*
Destiny's weight: 55 lbs
Destiny's height: 21 inches
Destiny's Type of Coat: Standard
Pedigree: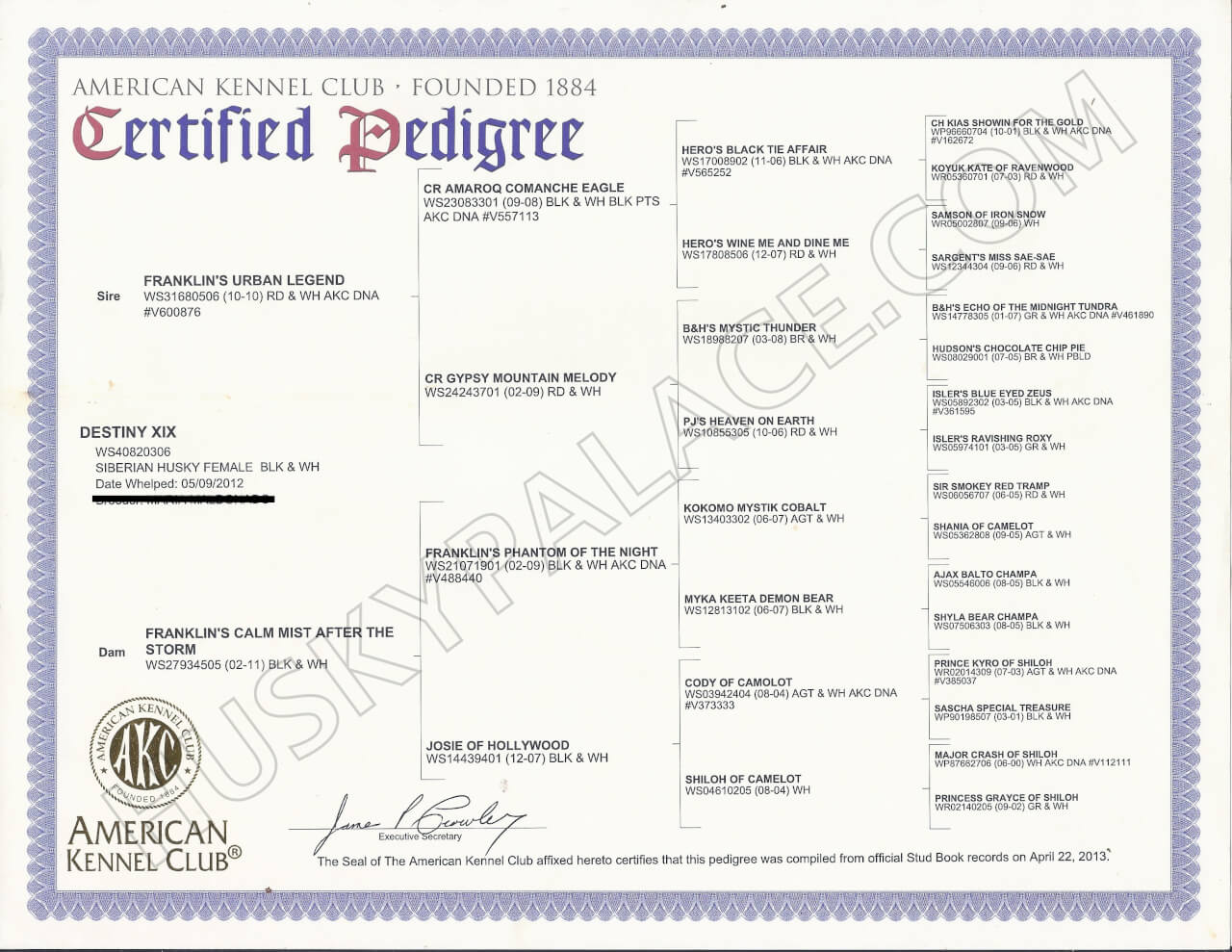 Fun Fact of Destiny XXIX:
Her Great Great Grandfather is Kias Showin For The Gold. Kias was a Champion (US). In Kias' 6 generations there are about 21 champions. However, this does not make Destiny a champion or "champion bloodline" since the champions are far down her bloodlines. But it is neat to know that she has a Champion Great Great Grandfather.
Temperament:
Alert
Friendly
Active
Loyal
Joyful
The requirement to buy a puppy from us is having knowledge about the breed and also read the pages under the Resources tab of "Before Buying a Puppy from Us".
Q: Can I pay the full amount by credit or debit on the website?
A: For those who are picking up their Siberian Husky puppy you must pay the remaining balance by cash at the time of pick up, no exceptions. If you need your Siberian Husky puppy to be ship in the USA, Canada, or Puerto Rico you can pay the remaining balance by credit or debit or cashier check (if the pup is younger than 7 weeks old). However, this can not be done on the website.
A dog is the only thing on earth that loves you more than he loves himself – Josh Billings