Porsche of Husky Palace's Weight: 50 lbs
Porsche of Husky Palace's Height: 20 1/2 inches
Porsche of Husky Palace's Type of Coat: Plush
Pedigree: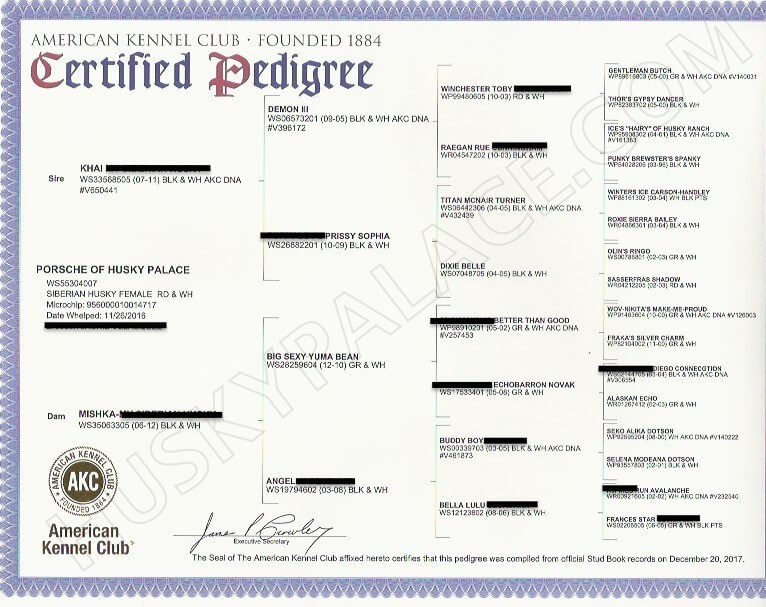 Temperament:
Alert
Agile
Quick
Active
To obtain references, reviews, photos of the puppies in their new homes and much more please visit our Instagram. Click on the social media logo above!
The requirement to buy a puppy from us is having knowledge about the breed, filled out the questionnaire, and also read the pages under the Resources tab of "Before Buying a Puppy from Us".
Q: Can I pay the full amount by credit or debit on the website?
A: For those who are picking up their puppy you must pay the remaining balance by cash at the time of pick up, no exceptions. If you need your puppy to be ship in the USA, Canada, or Puerto Rico you can pay the remaining balance by credit or debit or cashier check (if the pup is younger than 7 weeks old). This can not be done on the website.
Quote:
"Dog just needs you and love, that's all."