Dogs for Temperament
After wanting a Siberian Husky for over 20 years, it was finally the right time in my life. I started doing thorough research on breeders. To my surprise, I found Husky Palace in my home state of South Carolina. They were reputable, knowledgeable and their longevity of being in business, or should I say, doing what they are so passionate about, was extremely impressive. The first time I communicated with Italy, she answered my questions quickly and factual with a great understanding of my needs and wants. As the process continued, she followed through in a timely manner and made sure I had all of the information I needed and requested. The weeks of waiting to go meet my puppy at 5 weeks old seemed like forever. I text Italy many times with questions and also requesting pictures and updates. She never seemed bothered or annoyed. Finally the day came when I met my precious little boy. Two weeks after our first meeting, he was able to come to his new home at 7 weeks old. Husky Palace breeds their dogs for temperament and I am here to say that this is truly the case. My dog, Balsam, is in training classes, goes to doggie daycare and is always around people and other animals. I get nothing but compliments on his personality, behavior, and features. Husky Palace made my experience truly incredible and I will forever be grateful to them. In fact, I communicate with Italy often letting her know Balsam's new mile stones and sending her pictures and/or videos. They truly have a passion for their dogs and the puppies they are sending away to their new, furever homes!
Hunnicutt family from Greenville, SC
Black/rust male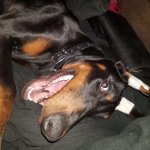 I got a black/rust male (Loki) who was born 6/9/19 who is absolutely a beautiful Doberman Pinscher.
They keep me in the loop the whole way and sent pictures and video of the boy.Loki has been a great addition to our family
Robert Evans
Jimbo & Leroy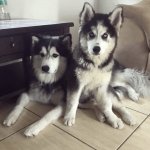 I bought my first dog from husky palace in January and they were nothing short of amazing. I couldn't have asked for a better bestfriend then my husky Jimbo. They were professionals all the way, kept me updated on my puppy and walked me through the process. They also stay in touch to see how he is doing! I plan to get Jimbo a brother soon, and I'm not going anywhere else ❤🐶🐾
*note from Husky Palace – they got another pup name Leroy from us*
Emma Anderson
Our Family Is Now Complete!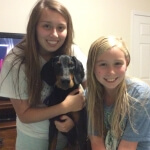 We got our male Doberman "Loki" from the Husky Palace this past June. Such a wonderful experience! We still are in contact with them sending regular updates on our boy! Thinking about getting a girl …..?
Shoup Family
Husky Palace Review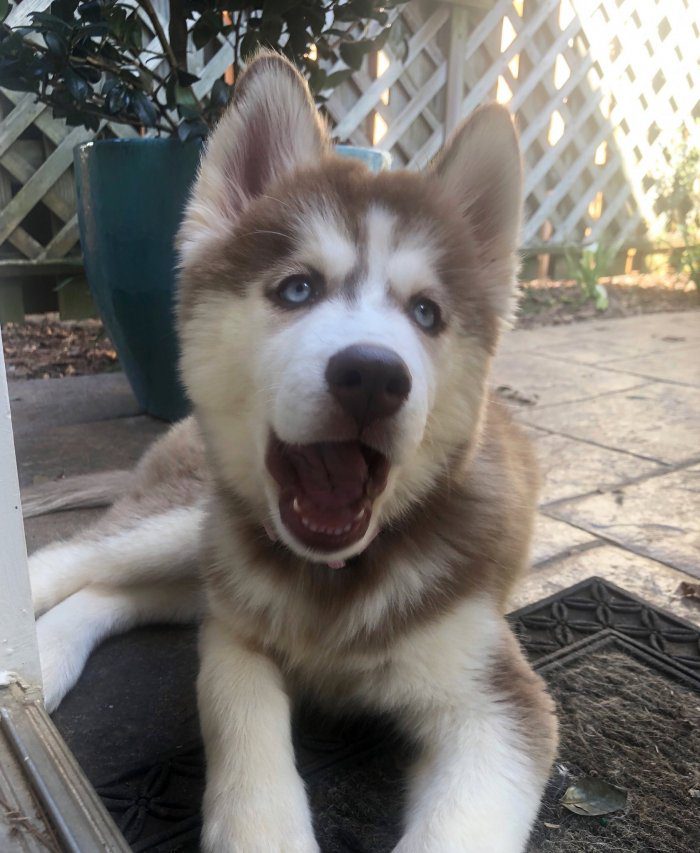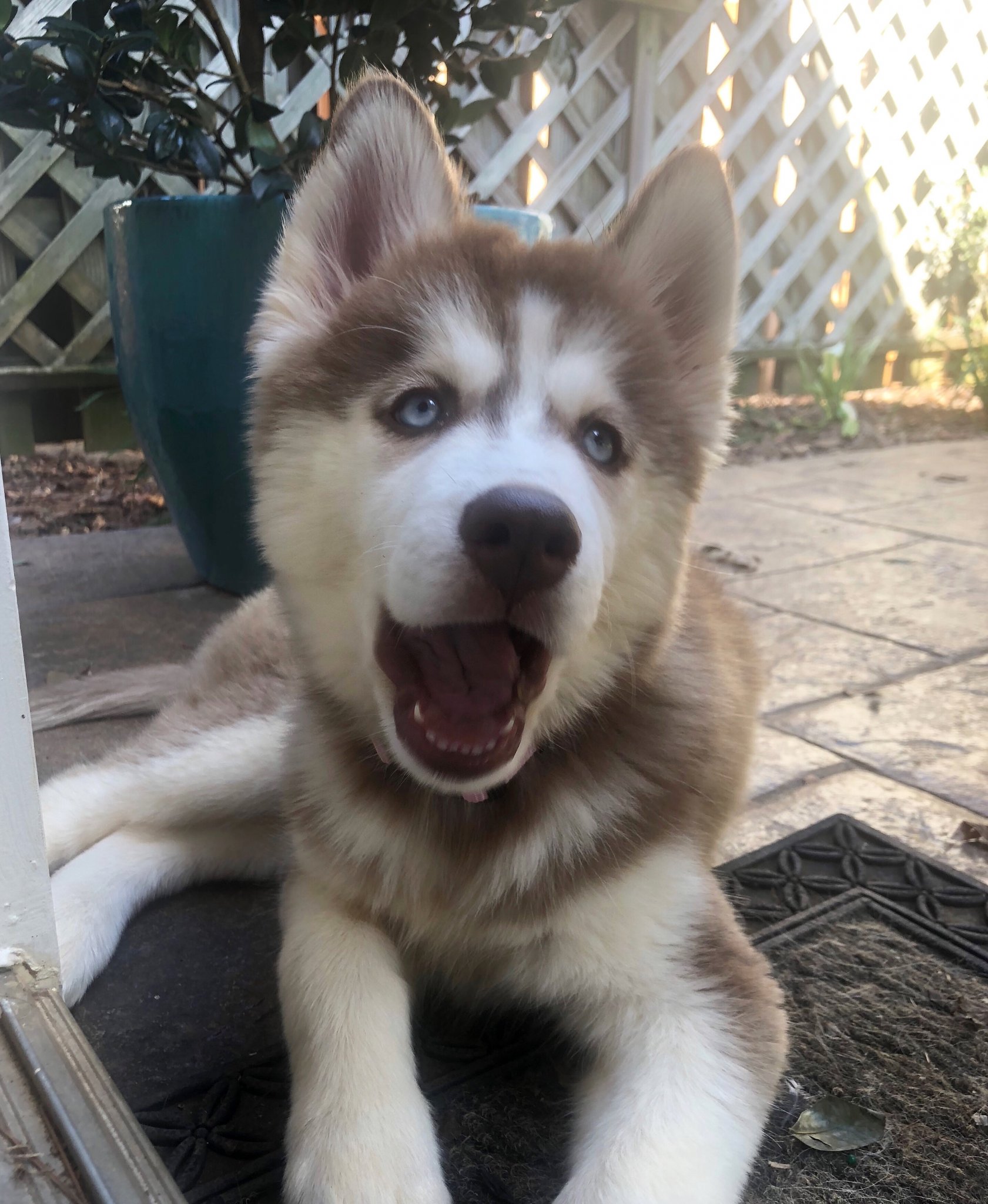 Bought a 2.5 month old baby girl from Husky Palace and I am absolutely in love with her! She's so sweet and absolutely gorgeous. The breeder was very informative and I love that they love updates on the pups. – Husky Palace Review
Reid Robinson
2 pups from Husky Palace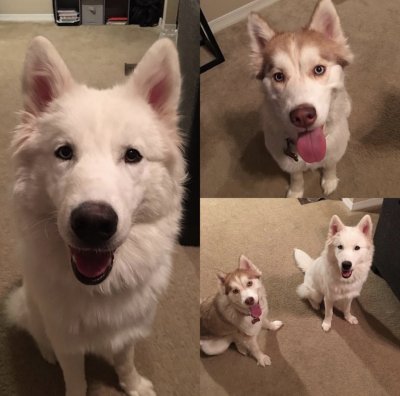 Bought a female red and white husky from them in October of 2016 from a litter that was born in August of 2016. She is almost a year old and we have had nothing short of an amazing experience with both HuskyPalace and our little princess! We will most definitely be buying from them again and would recommend to anyone looking for a responsible breeder and beautiful addition to the family!
*note from Husky Palace- they did get another pup from us*
Logan Street
Amazing Pup, Great experience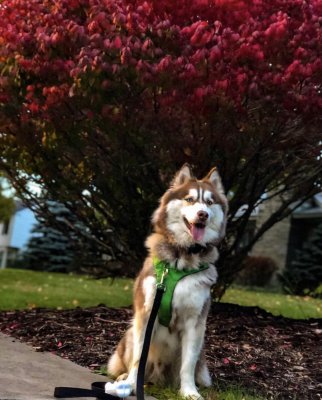 Timely responses on any questions. Got an amazing pup on time and healthy! Couldn't be happier!
Kyle
Our Sweet Babies!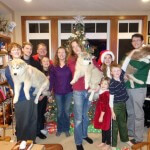 We adopted three sweet babies from three separate litters in October from HuskyPalace (Asher, Smolder, and Ember). The breeder was so helpful with answering questions and making sure we were being matched with the right puppies for our home. We are so pleased with their sweet personalities, good manners, and loving little hearts. They are a wonderfully fun part of our large family and we all love them so much! It's hard to resist the urge to adopt another one!!?
Julie and Bob Zajac
Wonderful experience with Husky Palace!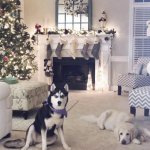 We had an absolutely wonderful experience with Husky Palace! They were responsive and thorough through the entire process! Our husky puppy is the best thing that ever happened to us. She is extremely healthy and a beautiful dog. We would highly recommend Husky Palace to find your next furry friend!
Leah Bass
A+!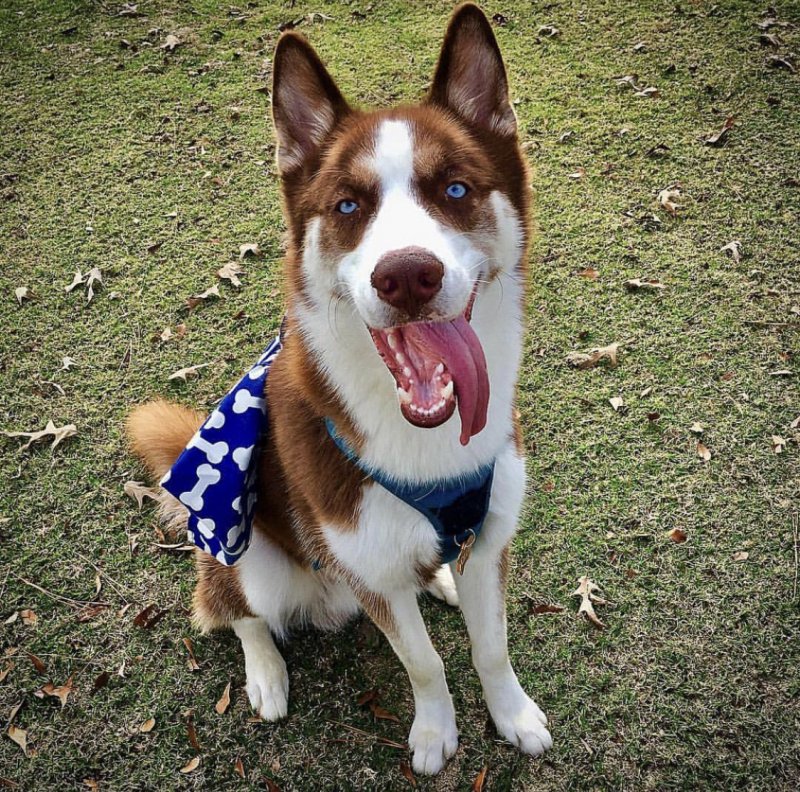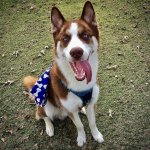 The best dog we have ever had! You can tell the time and effort that put in to ensure you are getting a top notch dog. Husky Palace is fantastic – would refer to anyone interested in getting a Husky!
Eric Dodson
New White Husky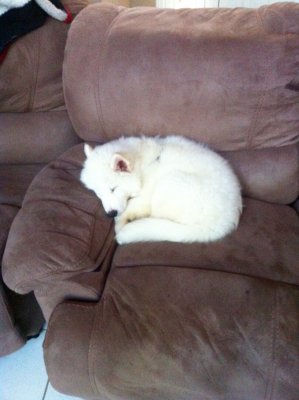 I am very satisfied with the quality of dog I picked up for my family. We picked a solid white female Siberian Husky and Named her Mila. My kids absolutely adore her and she is very well mannered and loves to play with her new family. I highly recommend picking up a puppy form Husky Palace.
Tony Rios
Rosie stole my heart!
My husband & I decided we wanted an AKK; he fell in love with little Prince Manny, but I fell in love with little Rosie. We decided to get both! They are half brother and sister (we fixed them), and love each and and play like true siblings! They also have made the rest of our pack their own as well (Rosie especially loves her pitbull Zeus, and Manny likes to play with Winchester our cat). Having 2 puppies at the same time has been quite a handfull- but sooo worth it! They love and snuggles they give us Everytime we come home makes all the hours of training and money spent well worth it! Italy has been amazing in answering all my questions over the last year. These puppies were truly taken well care us and given plenty of affection prior to making us their new humans!
Brandy Gentile
Reputable Breeder
I have an Instagram account, @godspups, in which I feature pups and reputable dog breeders. With all the research I have done on Husky Palace I can strongly say they are reputable breeders. I have looked into the breeds Husky Palace breeds and other breeders who breed the same dogs; Husky Palace beats them every time. They are great breeders who truly care about their pups, the breed, and the public. :) Keep up the great work Husky Palace. We need more reputable breeders like you guys. God bless you and your dogs.
Gods Pups
Dakota & Simba
I bought a Siberian Husky puppy from them in 2006 named Dakota.Husky Palace made sure I got paired with the pup I was looking for. A not talkative, active, and loving Siberian Husky puppy. They informed me with some puppies that fit the description. I ended up choosing Dakota since he was a good looking fella. Dakota and I become great pals within the first few days with him at his new house. Husky Palace checked on us to see how we were doing (I think that was a kind and loving gesture). Months passed and I will send them photos and videos of the boy! He loves to hike and snowboard. :) Years passed and we are still in contact with Husky Palace. I consider them as part of my family now. Then in 2011, Dakota was 5 years old, I wanted another dog. But I didn't want another Siberian husky (not saying I do not love the breed). I grew up with Doberman Pinschers and wanted to add one to my family. However, before starting the hunt to look for reputable Doberman Pinscher breeders I contact Husky Palace and informed them that I am going to welcome another family member and that the new member was going to be a Doberman Pinscher. Guess what you guys!? They just started to breed Doberman Pinschers in 2010! I was so happy that the breeder of Dakota was also breeding Doberman Pinscher (only had two Dobermans for breeding). So same process as last time. I then soon got a Doberman Pinscher from them called Simba. So now I have Dakota, 11 years old, and Simba, 6 years old. They are both great pals! Even though Dakota is older but still loves playing with Simba and myself. :) After all of these years, I have nothing but good reviews about Husky Palace/Doberman Palace. Always there before getting these two pups and after. They are always asking, "How are Dakota and Simba?" or "Any new updates?". Additionally, I never had any health issues with neither of them. No fleas, worms, genetic problems, etc. My vet is always saying they are in great health (my veterinarian and a staff have brought pups from them). I am just glad I found them! God bless.
Frank Murphy
Wiley (Mark)
Loved my experience with these guys. Wiley(Mark) is the sweetest pup and you can tell he was loved in their care.
Stephanie Carter
Our Puppy – Kylo
We got our puppy Kylo from husky palace about 9 months ago. Kylo is a big sweet heart and we alway gets compliments about how gentle and calm he is for his bread. He's a healthy guy and hit 60 pounds on his first birthday! Husky palace went out of there way to send me a txt wishing him a happy birthday. They even like all his instagram photos that I post. It's nice to know that they actually care to keep up with the pups they bread and that they actually care about the dogs not just the profit.
Brooke Randall
Husky Palace is phenomenal.
We adopted a Siberian husky he's 7 months now. He is the most beautiful and loving pup. They raised him with love, you can tell how his temperament is. We got him at 4 Months of age still liked being cradled like he was bottle fed or a baby. We train him with love, patiences, and treats. He is very intelegent and smart. I've researched a lot of breeders. Husky Palce keeps to there word and are honest. They text me to see how my puppy is doing every now and then and are passionate of there babies (puppies). Husky Palace is the only place I trust for well breed puppies. I could never thank them enough for new family member.
Josh Randall
Best Breeders Ever!
I love my pup so much!! Such a great and loving pup :) They are always there to help me with anything and truly care about their pups. I highly recommend them :)
Katie McClure
Great family and great animal lovers!!!
I can't say enough GREAT things about Husky Palace! My Juno has been spoiled rotten ever since. Their as official as it gets with certifications all packed into a neatly organized portfolio!
Super nice people and they always keep in touch to make sure their clients are 100% satisfied! :)
Jonathan Barwick
My Siberian Husky
Highly recommend this place if you want get find your best friend—cute puppy. I bought a 3-month male husky on October and the breeder shipped my kid from SC to MA 3days after I made full payment. The breeder is very kind and answer my questions professionally. Now my husky grows healthy. I wish I can post more pics of my cute puppy.
Pan Siyu
I bought from there site
I got a beautiful Husky name Mulan, we now call her Star. Very good breeder. Huskys a bit high but the guarantee they back up with your purchase it amazing. I recommend them!
Demetrius
My Smart Puppy From HuskyPalace
Italy is such a sweet, caring, intelligent young lady. She helped us get matched with the perfect puppy for our family. She answered all our concerns and questions. :) After having my questions answered, we got a pup from them. The puppy, Belle, is the smartest and sweetest pup ever. Italy told me that they work with their pups to be potty trained and let me tell you. Belle was potty trained; never had an accident. HuskyPalace really cares about their pups and we are still in touch with them.
John
Zeus :)
I have been looking for a pup for a while. Therefore, I contacted many breeders. Most of them didn't answer my questions. Their service was terrible. On the other hand, Husky Palace took the time to talk to me and send me emails. I had my questions answered. After going through the steps to purchase my new family member we finally picked him up. His new name is Zeus. We are still in contact with them. They send us messages asking how he is doing. :) They really do care about their pups.
Olivia
Great Breeders!
Great breeder of huskies. Caring small breeder. Well versed on Siberian Husky. We love our 10 week old Kevin
Mary Creed